Data Puzzles are all suitable for middle and high school classrooms. Most Data Puzzles require upwards of three 60-minute class periods to complete. Each Data Puzzle is connected to a specific scientist who has contributed their own or related real datasets for the activity.
The Data Puzzle team will be building out even more activities in the near future, so check back often. Are you interested in developing your own Data Puzzle, or is there a particular topic or dataset you'd like to see in a future activity? Let us know! Contact us at Datapuzzles@colorado.edu.
Data Puzzle: Megafire - Rare Occurrences or the New Normal?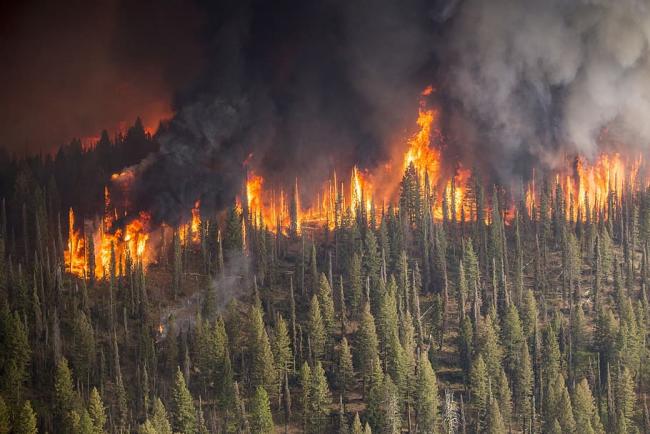 Over the past few years there has been a lot of attention in the media given to large wildfires known as, "megafires". But are megafires a new phenomenon? How and why has the number of megafires changed over time? Figure credit: DMCA
Featured Scientist: Dr. Natasha Stavros, Fire Ecologist at the University of Colorado Boulder
Featured Dataset(s): Megafire frequency over time
NGSS Standards: ESS2.D: Weather and Climate
Teacher Guide
Slide Deck
Student Worksheet
Data Puzzle: Balancing Act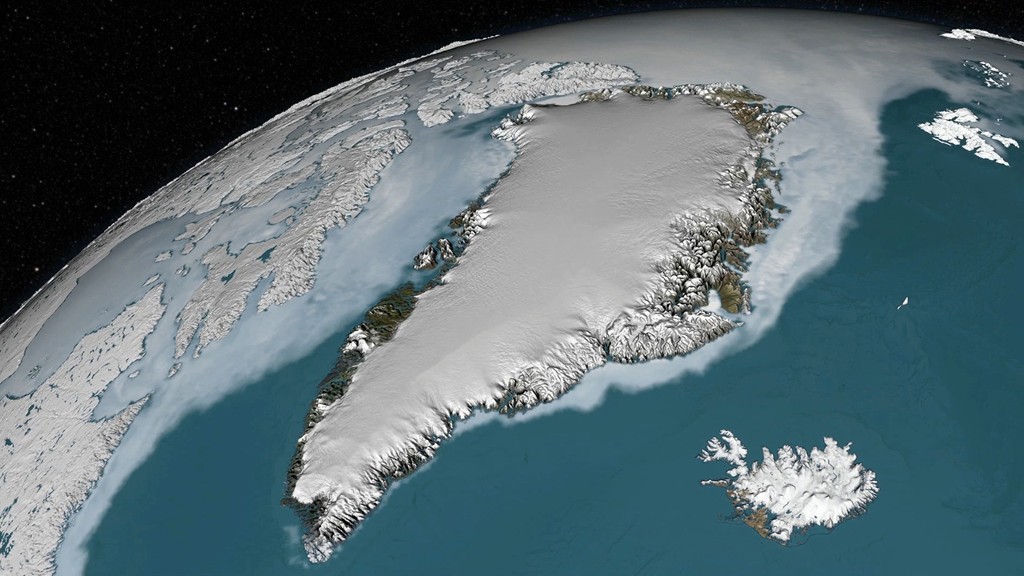 The Greenland Ice Sheet has enough ice locked up in it to raise global sea level by many feet. Since the early 2000s, the Greenland Ice Sheet's mass balance has been consistently negative, meaning more mass is being lost than gained. But this change in mass balance hasn't always happened at the same rate. What could account for observed changes to the amount of ice in the Greenland Ice Sheet in recent decades? Image credit: NASA
Featured Scientist: Dr. Ruth Mottram, Climate Scientist at the Danish Meteorological Institute
Featured Dataset(s): Greenland Ice Sheet mass balance, Greenland air surface temperatures, Greenland snowfall vs. meltwater runoff
NGSS Standards: ESS2.D: Weather and Climate; ESS3.D Global Climate Change
Teacher Guide
Slide Deck
Student Worksheet
Data Puzzle: On a Budget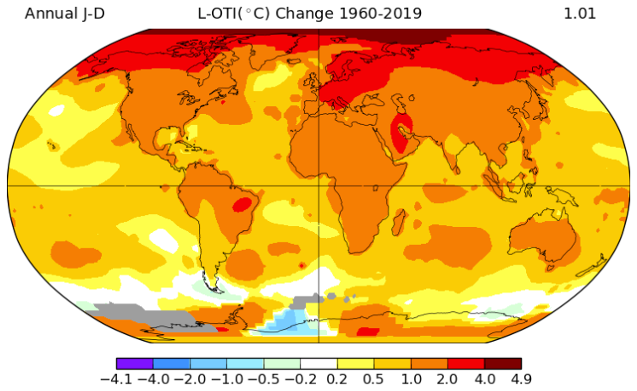 Rising global temperatures over the past century indicate that Earth's energy budget is out of balance, with the Arctic heating up at a rate faster than the global average. What can the amount of incoming shortwave and outgoing longwave energy to and from the Arctic tell us about Arctic amplification? Figure credit: NSIDC
Featured Scientist: Dr. Jen Kay, Atmospheric Scientist at the University of Colorado Boulder
Featured Dataset(s): Incoming shortwave radiation (energy from the Sun) and Arctic temperatures over time
NGSS Standards: ESS2.D: Weather and Climate
Teacher Guide
Slide Deck
Student Worksheet
Data Puzzle: To Reflect or Not To Reflect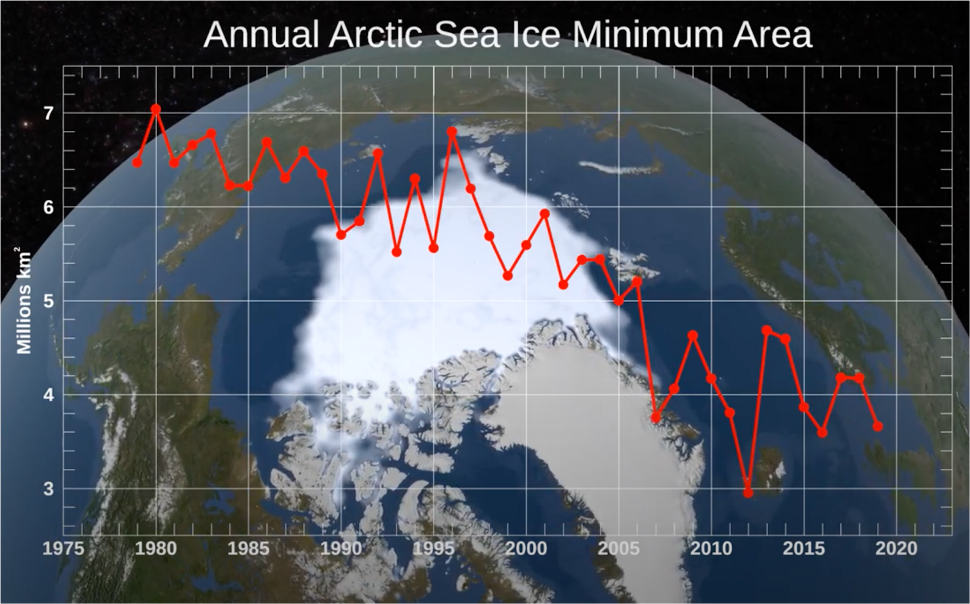 The color of Earth's surface determines how much of the Sun's energy is reflected or absorbed, where lighter-colored surfaces are more reflective. How might the Arctic's albedo be affected by the observed decline in sea ice? Figure credit: NASA
Featured Scientist: Dr. Jen Kay, Atmospheric Scientist at the University of Colorado Boulder
Featured Dataset(s): Albedo and average September sea ice extent in the Arctic over time
NGSS Standards: ESS2.D: Weather and Climate
Teacher Guide
Slide Deck
Student Worksheet

 
Data Puzzle: It's All Connected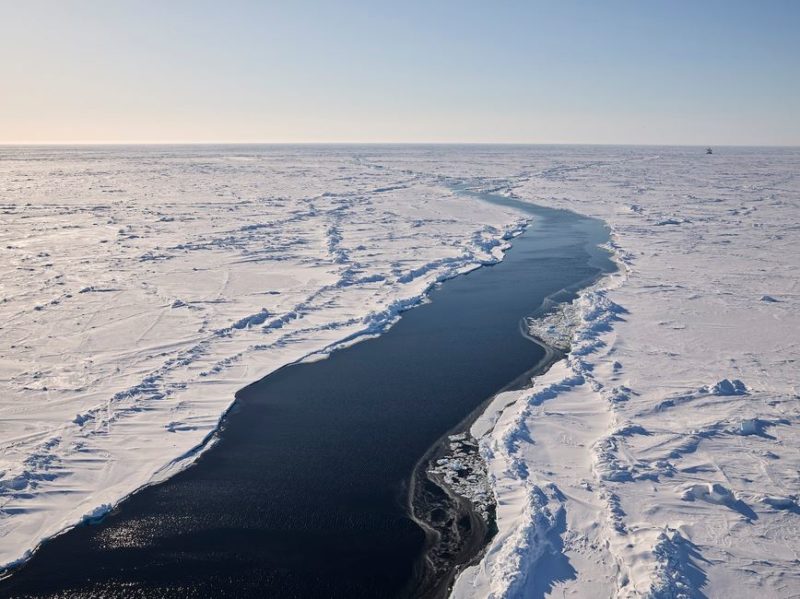 What makes the Arctic climate system so unique is the sea ice, which influences the Arctic climate in many ways. What effect, if any, do leads (cracks in the sea ice) have on the transfer of moisture between the Arctic ocean and atmosphere? Photo credit: Michael Gutsche, AWI
Featured Scientist: Gina Jozef, Ph.D. student and drone pilot at the University of Colorado Boulder
Featured Dataset(s): Humidity measurements upwind, downwind, and over an Arctic sea ice lead (crack) at various altitudes
NGSS Standards: ESS2.C: The Roles of Water in Earth's Surface Processes; ESS2.D: Weather and Climate
Teacher Guide
Slide Deck
Student Worksheet
Data Puzzles™ are produced by